LuminAID Solar Lights Review
LuminAID Solar Lights are lights that help to illuminate dark areas when you may not have access to electricity or batteries. This is our review.
What Are LuminAID Solar Lights?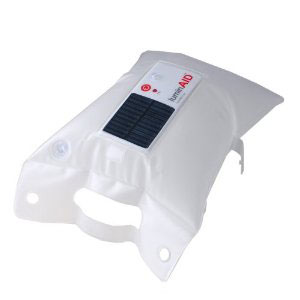 In the midst of disaster, there are certain things that every emergency kit should be able to provide you. You need to make sure you have a safe shelter, food, and water. However, at nighttime, you need more than just protection. You need to be able to see where you are going and what is around you. Luckily, there's where the LuminAID Solar Lights come in.
LuminAID Solar Lights were originally made in 2010 when architecture graduate students Anna Stork and Andrea Sreshta had to design an item that could help individuals after the Haiti earthquake.
As they researched, they found that they survivors would need more than food and water – they needed light. These products are so effective that the creators of the technology used them to help out survivors of the Haiti disaster in 2012, distributing them throughout the area.
In order to expand the company and reach more customers, the makers decided to offer a stake in their company to the business executives on the reality television show, Shark Tank. They accepted an offer for support from Mark Cuban.
Since the original conception of the technology, the LuminAID Solar Lights have been used in multiple disaster settings, such as Hurricane Sandy, Typhoon Haiyan, and the Nepal Earthquakes. Due to the investments of Mark Cuban, the duo has been able to make enough of the lights to reach over 70 different countries.
LuminAID Solar Lights Product Options
All of the different style options for the LuminAID Solar Lights are made with thermopolyurethane plastic, which is a sustainable material that is free of toxic chemicals. Rather than using a standard battery, the lights used a rechargeable battery that can recharge many times over the course of a few years. The low discharge rate makes it possible for the lights to continuously glow as needed.
Here are the different models that you can stock up on. If your order exceeds $50, then the company offers you free shipping, regardless of where you live.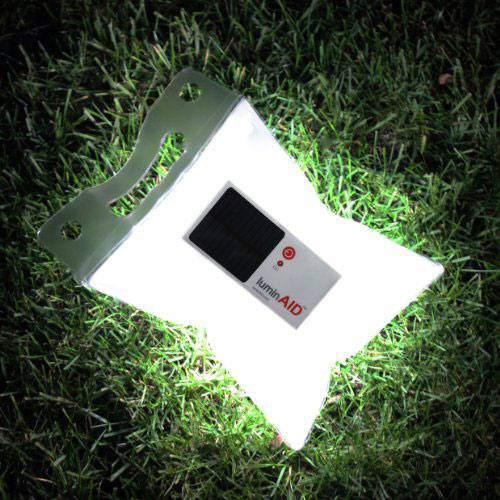 PackLite 16
The PackLite 16 is the perfect addition to your first aid kit or your camping gear. The design folds down to the size of a wallet, but can emit 65 lumens of brightness once unfolded and activated. One charge will give you 30 hours of bright light, which is the highest of any of the solar lights available with LuminAID. You can even let this device float in the water as a beacon for help.
This light begins at $19.99. You can order a set of ten PackLite 16 lights for $179.91.
PackLite 12
To carry this product easily, it twists to a flat disc. Once activates, you have enough light for about 12 hours of 45-lumen brightness. Once you unpack your campsite, use the adjustable strap to attach it to the inside of your tent for light.
The price of this product starts at $19.99.
PackLite Spectra
Unlike the other lights available from LuminAID, this LED lantern changes between 7 different colors, giving you more of an ambiance during your emergency situation. The 35-lumen brightness stays illuminated for 12 hours.
The price of this design starts at $24.99.
LuminAID Light Version 1
This is the original design for the LuminAID Solar Lights, which folds down to a wallet-size square and can inflate into a full lantern. With 16 hours of light, you are able to keep watch throughout the night and during emergencies as you wait for help.
There is no option to purchase this product on the website.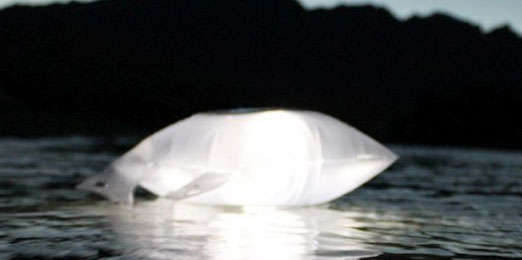 The Shark Tank Bundle
This bundle allows you to get multiple styles of lights in a single package, showing off the designs that were featured by LuminAID on Shark Tank. In this bundle for $64.97, you get:
1 LuminAID PackLite 16 light
1 LuminAID PackLite 12 light
1 LuminAID PackLite Spectra light
Using the LuminAID Solar Lights
Using the LuminAID Solar Lights is incredibly easy. The first thing you need to do is charge the light. To charge, place any of the lights in direct sunlight for seven hours. To get the best charge, you should make sure the light is powered off while charging.
A single charge can be held on the battery for up to a year while in storage. For optimum performance, store the light at room temperature.
To inflate the LuminAID light, you need to pinch or bite the valve to blow it up. Once blown up, you can press the ON/OFF button to try out the different light settings on the device. These lights are designed to survive a wide variety of weather, which is why they are waterproof.
Contacting LuminAID Solar Lights
This innovative product is simple and easy to understand, but speaking with a representative can help you understand more about this refined technology. Most of the information you may want is available on the FAQ page. However, if your question is not answered on this page, you can submit your inquiry via the online form. Your inquiry will be answered within 72 hours.
If you get past that 72-hour waiting period without a response, you can still email the company at info@luminaid.com.
Conclusion
LuminAID Solar Lights are an innovative solution for anyone who plans for an emergency or plans to be away from electricity for a while. These products are much safer than trying to build a fire, especially in a dry climate that is at a higher risk for forest fires. In addition to purchasing products for your own emergency supply, you can also help someone else in need with the Give Light, Give Light Package for $29.99. This company definitely places the needs of others as a priority.